The Well Lifecycle Site Assessment™ is a program developed by Well Lifecycle Resources, in which the overall health of your well data is researched and documented with recommendations for improvements that can be turned into go-forward action items.
Complete documentation of all down hole equipment and operations is an essential part of achieving long term security of production, cost effective operations, and obtaining a zero-leak goal. Companies in compliance have a competitive advantage.  As such, legislating accurate data recording has become a key component of an operator's business strategy.
The purpose of this program is to research and document the current data requirements, storage, functionality and processes within your company, and deliver any value gaps that exist versus like industry peers.  The scope of this program will be determined and agreed upon by both WLR and the Operator. The resulting program document will be an assessment that helps identify the gaps, which will be examined at as "the space between where you are, and where you want to be." Gap analysis helps bridge that space by highlighting requirements that are being met, and those that are not.
The program document will help the organization in the following ways:
Identify the current metrics of data usage by the current software applications
Identify the gaps between the current usage metrics and desired metrics
Provide recommendations for bridging the gap between metrics
Help in utilizing the current resources optimally
To act as a base line document for future analysis, and improvement of services in a phased manner.
Reduce Equipment Failures
Peloton® Software Implementation
Well Lifecycle Resources has the experience and knowledge to assist your company's team in the implementation of Peloton® Software.
One of the most important projects a company can undertake is to define their data sources, who owns them and how is that data is being shared.  Once you know where you are, you can start defining where you want to go.
Well Lifecycle has the experience with defining the Well Lifecycle Path within both large and small operators, and can help you minimize and consolidate your verticals as well as integrate them to provide a seamless integrated Well Lifecycle of data throughout your corporation.
Valuable Industry Knowledge
Historical Data Conversion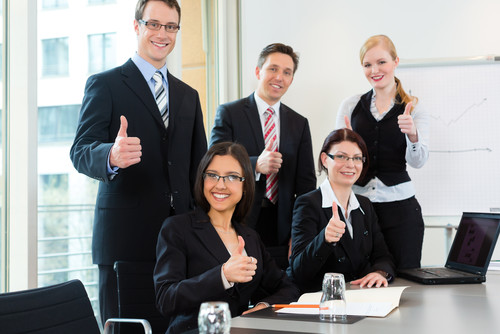 Project Managers / Integration Specialists
Well Lifecycle Resources provides Project Managers that are well experienced at creating and managing the design of the well life cycle between Peloton® products as well as all in-house database products.  This person would work with the customer to design the data ownership and data flow between all corporate departments and business units, and consequently help manage the integration programming to make it happen.
Let Well Lifecycle Resources' experienced staff partner with you in creating and managing projects and solutions that perfectly meet your needs!
Peloton® Software Administrative Services
WLR has over 12 years of experience in working with the Peloton® Suite of Products, and over 25 years of experience in developing well database solutions. We understand the intricacies of the Peloton® data model and the UDL Administration program, including the modifications that are of benefit to operators, as well as what modifications to avoid that can create significant problems.  With our expertise in Peloton® applications and knowledge of industry best practices, WLR will guide you in making the right decisions and modifications the first time.
Valuable Industry Experience
On-Site or Remote Support Available
Historical Data Correction
Experienced operators have commented that although drilling may only affect 30 days of a well, production may affect 30 years of a well.  Through proper well maintenance tracking, greatly elevated production revenues can be realized over a well's life span.  It is critical to have one trusted location to visualize the entire well history, including all downhole equipment changes, wellbore/formation changes and details.  WLR has the qualified staff to assist you in ensuring the entire history of the well lifecycle is captured.  Our team is experienced in tracking historical paper files and entering critical data into your database, resulting in accurate wellbore schematics, plotting downhole equipment changes and production volumes, allowing you to achieve production optimization. WLR's Historical Data Correction projects include the use of the WLR Data Integrity Auditor™ to quickly identify historical data gaps and provide data metrics throughout the entire project.
Qualified Data Integrity Consultants
Create Accurate Historical Schematics
Measure the Level of Your Data Integrity